Instructor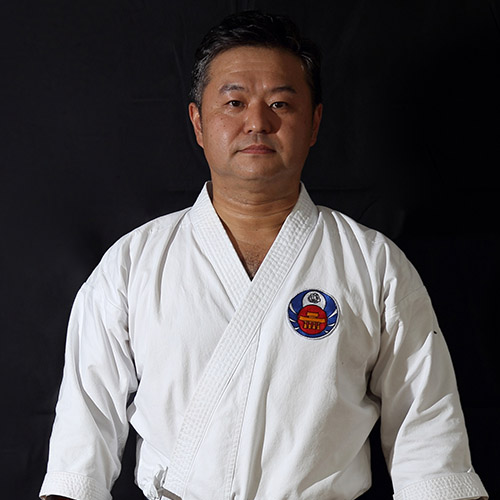 Yaada Yasuo
Born in 1969,04 Karatedo 3rd Dan. Favorite motto(Everybody besides me is my teacher, Do not regret things about your own life)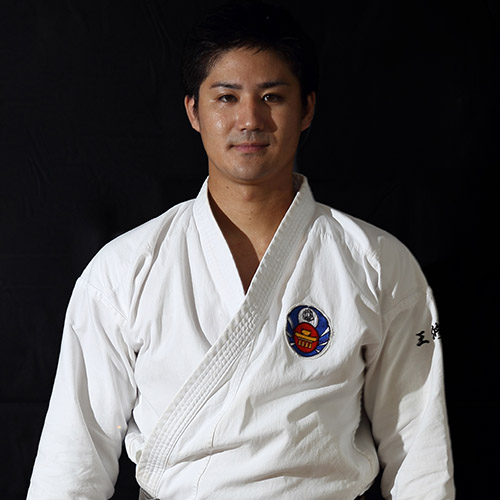 Oshiro Kohei
Born in 1993,04 Karatedo 3rd Dan, Kobudo 2nd Dan. FAvorite motto(One we meet, we become familly.)
About training Day
Our training Day in Okinawa
| Days of week | Time | Target |
| --- | --- | --- |
| Mon | 20:00〜21:30 | Adult |
| Tue | 17:30〜21:00 | Kids&Adult |
| Wed | 20:00〜21:30 | Kobudo |
| Thu | 17:30〜19:00 | Kids |
| Fri | 20:00〜21:30 | Adult |
Enrollment guidance
Consistent succession from traditional Katas to disintegration to Kumite
Learn the principles of karate as a medium and aim for one's own growth
Instructor
Yasuo Yamada, Kohei Oshiro
Audience
Middle school students and above
Training day
Monday&Friday, 20:00~21:30 (Guidance: Oshiro)
Tuesdays 19:00-20:30 (Instructor: Yamada)
Admission fee
1 month's worth of monthly fee
Monthly fee
¥7,000 (¥5,000 for under university students)
【Managers Class】
With traditional techniques as an intermediary, we will make use of Okinawa Karate's philosophy in management and try to become a leader.
We aim for further growth and evolution.
Instructor
Yasuo Yamada
Audience
Management and corporate executives and executives
Training day
Mens:Twice a month (varying every month) 9:00 AM – 10:30 AM
Womans:2 times a month (first and third Friday of every month), 12:30-14:30
Admission fee
1 month's worth of monthly fee
Monthly fee
¥7,000
【Kids Class】
Guidance policy: ""I will not give up immediately, and I will grow up to be able to work harder than I was yesterday.
| | |
| --- | --- |
| Instructor | Yasuo Yamada |
| Audience | 6 years old or older and 6th grade elementary school students |
| Training day | Tuesday, Thursday, 17:30-18:30 |
| Admission fee | 1 month's worth of monthly fee |
| Monthly fee | ¥5,000 per month |
【Kobudo class】
Instructor
Kohei Oshiro
Audience
Middle school students and above
Training day
Wednesday 20:00~21:30
Admission fee
1 month's worth of monthly fee
Monthly fee
¥7,000 per month
*If you are a member of the karate class, the monthly fee is included in the karate class.
1. Getting Started Procedures
I'll give you an application form.Please check the necessary information, fill it out, and submit it to the dojo.
2. Admission Fee
One month's worth of monthly fees (including insurance fees)
3. Membership Fee
Monthly fee: ¥7,000 per person
Monthly fee: Students ¥5,000 per person
Monthly fee: ¥5,000 per child
*You can get a 20% discount on the total monthly fee for membership with your family.
*Regarding the payment method, we will prepare a monthly fee envelope for each student.
*Please pay the monthly fee in cash at the beginning of every month until the 15th of every month.
4. About Karate Clothes
Children: 10,000 yen
¥12,000 for adults
Adult BIG (190CM or more) ¥14,000
※Karate dojo (Morning Hall)
※ We will take measurements and place an order upon admission. * 800 yen/sheet if only badge is needed (only those who already have karate clothes) ◎Price includes the Oshukai badge and student name embroidery fee. ◎ Also, each members has a glove (¥3,000/group available) and a mouthpiece (each members can buy at sports shop) for practice.

5. Contact Information
You can also contact us directly.
6. For companies and Organization
It is also possible to provide various services to businesses and organizations. We also accept requests for employee training and demonstrations.
Access
#901-0241 Okinawa Toyomigusuku 39-5 Okinawa Karate Hotel Iolite 202